The Sacred Power of Film – A Live Conversation with documentary filmmaker Kevin Peer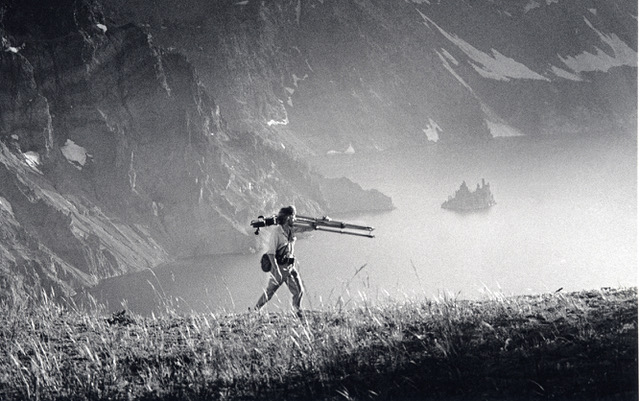 Kevin Peer's award-winning films promote wonder, understanding, and an engaged love for people and planet. Kevin is also a teacher of the technical, cognitive, intuitive, and creative techniques and processes that are necessary for the making of moving, effective, and award-winning documentary films. For Kevin, empowering future generations of inspired and skilled filmmakers is an honor and a calling.
"The power of film as a medium," says Kevin, "is a sacred trust that should be used for the benefit of all beings, through telling stories with the motivation to genuinely enliven, inspire, challenge and delight, and to ultimately further the individual and collective journey. I try to take my cue from storytelling in traditional cultures, which has always served two purposes simultaneously, namely entertainment and learning. A good story, well told, will naturally accomplish both."
Over the past 35 years Kevin's career has included making films for National Geographic Television, the US National Park Service; freelance documentary filmmaking; creating and directing a graduate level film course track at Naropa University-West; being a guest lecturer at UCLA, UC Santa Barbara, the University of Colorado – Boulder, and JFK University.
The subjects explored in Kevin's films have ranged from Zen archery to the nuclear testing program in the Bikini Atoll; from Navajo spiritual healing practices to the wilderness of Alaska, and the Wodaabe tribe of Niger, West Africa. His work has been seen by audiences around the world and has garnered over 40 national and international film festival awards, including 2 national Emmy nominations. He is currently engaged in developing a project called The Center for Conscious Cinema. For more information and a complete list of Kevin's films: www.wiseoakproductions.net
In this live conversation, Roar Bjonnes will ask Kevin Peer about the inspiration behind his work and the power of film to create awareness and inspire change.
You can watch live on Facebook and YouTube or catch the recording in our Films archive.