Watch short clips from the conference
| | UTC | Los Angeles Time (UTC -7) | New York Time (UTC -4) | London Time (UTC +1) |
| --- | --- | --- | --- | --- |
| September 24 | | | | |
| Session 1 | 15:00 - 17:30 | 8:00 - 10:30 AM | 11:00 AM - 1:30 PM | 16:00 - 18:30 PM |
| Demeter Rusafov - Lifting Rural Haitian Communities out of poverty through social and technological innovation | 15:00 - 15:50 | 8:00 - 8:50 AM | 11:00 - 11:50 AM | 16:00 - 16:50 PM |
| Tom Lewellyn - The Response: Building Collective Resilience in the Wake of Disasters | 15:50 - 16:40 | 8:50 - 9:40 AM | 11:50 AM - 12:40 PM | 16:50 - 17:40 PM |
| Miguel Almeida - Energy Cooperatives | 16:40 - 17:30 | 9:40 - 10:30 AM | 12:40 PM - 1:30 PM | 17:40 - 18:30 PM |
| | | | | |
| Session 2 | 18:30 - 21:30 | 11:30 AM - 2:30 PM | 2:30 - 5:30 PM | 19:30 - 22:30 PM |
| Carol Manetta - New Systems for Worker Cooperatives Jointly Rejuvenating Earth | 18:30 - 19:20 | 11:30 AM - 12:20 PM | 2:30 - 3:20 PM | 19:30 - 20:20 PM |
| Matt Oppenheim - Watershed Worlds: Indigenous Paths to Planetary Survival and Resilience | 19:20 - 20:10 | 12:20 PM - 1:10 PM | 3:20 - 4:10 PM | 20:20 - 21:10 PM |
| Photographic Challenge Exhibit | 20:10 - 20:30 | 1:10 - 1:30 PM | 4:10 - 4:30 PM | 21:10 - 21:30 PM |
| WORKSHOP: Roar Bjonnes - The Next Worldview and the Local Economy | 20:30 - 21:30 | 1:30 - 2:30 PM | 4:30 - 5:30 PM | 21:30 - 22:30 PM |
| | | | | |
| Session 3 | 23:00 - 00:00 | 4:00 - 5:00 PM | 7:00 - 8:00 PM | 00:00 - 1:00 AM Sep 25 |
| Brief introduction to SCA and KEYNOTE: Helena Norberg-Hodge - Going Local - the social, ecological and spiritual benefits | 23:00 - 00:00 | 4:00 - 5:00 PM | 7:00 - 8:00 PM | 00:00 - 1:00 AM Sep 25 |
| | | | | |
| September 25 | | | | |
| Session 1 | 15:00 - 17:30 | 8:00 - 10:30 AM | 11:00 AM - 1:30 PM | 16:00 - 18:30 PM |
| Filipa Costa and Francisco Dinis - Regional Development Plan for Cova da Beira Region, Portugal | 15:00 - 15:50 | 8:00 - 8:50 AM | 11:00 - 11:50 AM | 16:00 - 16:50 PM |
| André Barata - The Philosophy of Place | 15:50 - 16:40 | 8:50 - 9:40 AM | 11:50 AM - 12:40 PM | 16:50 - 17:40 PM |
| James Quilligan - Food and Water Carrying Capacity in Portugal | 16:40 - 17:30 | 9:40 - 10:30 AM | 12:40 PM - 1:30 PM | 17:40 - 18:30 PM |
| | | | | |
| Session 2 | 18:30 - 21:30 | 11:30 AM - 2:30 PM | 2:30 - 5:30 PM | 19:30 - 22:30 PM |
| André Vashist - The many languages of local economies | 18:30 - 19:20 | 11:30 AM - 12:20 PM | 2:30 - 3:20 PM | 19:30 - 20:20 PM |
| WORKSHOP: Anja Lyngbaek - Big Picture Activism | 19:20 - 20:20 | 12:20 - 1:20 PM | 3:20 - 4:20 PM | 20:20 - 21:20 PM |
| Musical Performance by Kayt Pearl | 20:20 - 20:40 | 1:20 - 1:40 PM | 4:20 - 4:40 PM | 21:20 - 21:40 PM |
| Francisco Ferreira - Three crises, one major solution | 20:40 - 21:30 | 1:40 - 2:30 PM | 4:40 PM - 5:30 PM | 21:40 - 22:30 PM |
| | | | | |
| September 26 | | | | |
| Session 1 | 15:00 - 17:30 | 8:00 - 10:30 AM | 11:00 AM - 1:30 PM | 16:00 - 18:30 PM |
| Daniel Christian Wahl - Reinhabitation: Regenerating the Potential of Place and its People | 15:00 - 15:50 | 8:00 - 8:50 AM | 11:00 - 11:50 AM | 16:00 - 16:50 PM |
| Isabel Carlisle - Bioregional Learning from the Devon Doughnut | 15:50 - 16:40 | 8:50 - 9:40 AM | 11:50 AM - 12:40 PM | 16:50 - 17:40 PM |
| Neal Gorenflo - Can a Local Lifestyle Bring About Systems Change? Lessons from a Year or Living Locally | 16:40 - 17:30 | 9:40 - 10:30 AM | 12:40 PM - 1:30 PM | 17:40 - 18:30 PM |
| | | | | |
| Session 2 | 18:30 - 21:15 | 11:30 AM - 2:15 PM | 2:30 - 5:15 PM | 19:30 - 22:15 PM |
| Panel Discussion: Bioregional Economies (James Quilligan, Isabel Carlisle, Francisco Dinis) | 18:30 - 19:45 | 11:30 AM - 12:45 PM | 2:30 - 3:45 PM | 19:30 - 20:45 PM |
| WORKSHOP: Alina Siegfried - The crucial role of story in systems change | 19:45 - 20:45 | 12:45 - 1:45 PM | 3:45 PM - 4:45 PM | 20:45 - 21:45 PM |
| Spoken Word Performance by Alina Siegfried + Closing Remarks | 20:45 - 21:15 | 1:45 - 2:15 PM | 4:45 - 5:15 PM | 21:45 - 22:15 PM |
| | UTC | Los Angeles Time (UTC -7) | New York Time (UTC -4) | London Time (UTC +1) |
| --- | --- | --- | --- | --- |
| September 24 | | | | |
| Session 1 | 15:00 - 17:30 | 8:00 - 10:30 AM | 11:00 AM - 1:30 PM | 16:00 - 18:30 PM |
| Demeter Rusafov - Lifting Rural Haitian Communities out of poverty through social and technological innovation | 15:00 - 15:50 | 8:00 - 8:50 AM | 11:00 - 11:50 AM | 16:00 - 16:50 PM |
| Tom Lewellyn - The Response: Building Collective Resilience in the Wake of Disasters | 15:50 - 16:40 | 8:50 - 9:40 AM | 11:50 AM - 12:40 PM | 16:50 - 17:40 PM |
| Miguel Almeida - Energy Cooperatives | 16:40 - 17:30 | 9:40 - 10:30 AM | 12:40 PM - 1:30 PM | 17:40 - 18:30 PM |
| | | | | |
| Session 2 | 18:30 - 21:30 | 11:30 AM - 2:30 PM | 2:30 - 5:30 PM | 19:30 - 22:30 PM |
| Carol Manetta - New Systems for Worker Cooperatives Jointly Rejuvenating Earth | 18:30 - 19:20 | 11:30 AM - 12:20 PM | 2:30 - 3:20 PM | 19:30 - 20:20 PM |
| Matt Oppenheim - Watershed Worlds: Indigenous Paths to Planetary Survival and Resilience | 19:20 - 20:10 | 12:20 PM - 1:10 PM | 3:20 - 4:10 PM | 20:20 - 21:10 PM |
| Photographic Challenge Exhibit | 20:10 - 20:30 | 1:10 - 1:30 PM | 4:10 - 4:30 PM | 21:10 - 21:30 PM |
| WORKSHOP: Roar Bjonnes - The Next Worldview and the Local Economy | 20:30 - 21:30 | 1:30 - 2:30 PM | 4:30 - 5:30 PM | 21:30 - 22:30 PM |
| | | | | |
| Session 3 | 23:00 - 00:00 | 4:00 - 5:00 PM | 7:00 - 8:00 PM | 00:00 - 1:00 AM Sep 25 |
| Brief introduction to SCA and KEYNOTE: Helena Norberg-Hodge - Going Local - the social, ecological and spiritual benefits | 23:00 - 00:00 | 4:00 - 5:00 PM | 7:00 - 8:00 PM | 00:00 - 1:00 AM Sep 25 |
| | | | | |
| September 25 | | | | |
| Session 1 | 15:00 - 17:30 | 8:00 - 10:30 AM | 11:00 AM - 1:30 PM | 16:00 - 18:30 PM |
| Filipa Costa and Francisco Dinis - Regional Development Plan for Cova da Beira Region, Portugal | 15:00 - 15:50 | 8:00 - 8:50 AM | 11:00 - 11:50 AM | 16:00 - 16:50 PM |
| André Barata - The Philosophy of Place | 15:50 - 16:40 | 8:50 - 9:40 AM | 11:50 AM - 12:40 PM | 16:50 - 17:40 PM |
| James Quilligan - Food and Water Carrying Capacity in Portugal | 16:40 - 17:30 | 9:40 - 10:30 AM | 12:40 PM - 1:30 PM | 17:40 - 18:30 PM |
| | | | | |
| Session 2 | 18:30 - 21:30 | 11:30 AM - 2:30 PM | 2:30 - 5:30 PM | 19:30 - 22:30 PM |
| André Vashist - The many languages of local economies | 18:30 - 19:20 | 11:30 AM - 12:20 PM | 2:30 - 3:20 PM | 19:30 - 20:20 PM |
| WORKSHOP: Anja Lyngbaek - Big Picture Activism | 19:20 - 20:20 | 12:20 - 1:20 PM | 3:20 - 4:20 PM | 20:20 - 21:20 PM |
| Musical Performance by Kayt Pearl | 20:20 - 20:40 | 1:20 - 1:40 PM | 4:20 - 4:40 PM | 21:20 - 21:40 PM |
| Francisco Ferreira - Three crises, one major solution | 20:40 - 21:30 | 1:40 - 2:30 PM | 4:40 PM - 5:30 PM | 21:40 - 22:30 PM |
| | | | | |
| September 26 | | | | |
| Session 1 | 15:00 - 17:30 | 8:00 - 10:30 AM | 11:00 AM - 1:30 PM | 16:00 - 18:30 PM |
| Daniel Christian Wahl - Reinhabitation: Regenerating the Potential of Place and its People | 15:00 - 15:50 | 8:00 - 8:50 AM | 11:00 - 11:50 AM | 16:00 - 16:50 PM |
| Isabel Carlisle - Bioregional Learning from the Devon Doughnut | 15:50 - 16:40 | 8:50 - 9:40 AM | 11:50 AM - 12:40 PM | 16:50 - 17:40 PM |
| Neal Gorenflo - Can a Local Lifestyle Bring About Systems Change? Lessons from a Year or Living Locally | 16:40 - 17:30 | 9:40 - 10:30 AM | 12:40 PM - 1:30 PM | 17:40 - 18:30 PM |
| | | | | |
| Session 2 | 18:30 - 21:15 | 11:30 AM - 2:15 PM | 2:30 - 5:15 PM | 19:30 - 22:15 PM |
| Panel Discussion: Bioregional Economies (James Quilligan, Isabel Carlisle, Francisco Dinis) | 18:30 - 19:45 | 11:30 AM - 12:45 PM | 2:30 - 3:45 PM | 19:30 - 20:45 PM |
| WORKSHOP: Alina Siegfried - The crucial role of story in systems change | 19:45 - 20:45 | 12:45 - 1:45 PM | 3:45 PM - 4:45 PM | 20:45 - 21:45 PM |
| Spoken Word Performance by Alina Siegfried + Closing Remarks | 20:45 - 21:15 | 1:45 - 2:15 PM | 4:45 - 5:15 PM | 21:45 - 22:15 PM |
Local economies are the antidote to global consumerism and endless material growth. Going local is also key to solving our ecological crises. Walk back home with us. Let us create place-based communities and regenerative economies together. Join our conference.
Speakers
Helena Norberg-Hodge

Localization

Helena Norberg-Hodge is a pioneer of the local economy movement. She is a widely respected analyst of the impact of the global economy and international development on local communities, local economies, and personal identity, and is a leading proponent of 'localization', or decentralization, as a means of countering those impacts. Her most recent book, Local is Our Future: Steps to an Economics of Happiness has been described by author David Korten as a "must read for our time." The Earth Journal counted Helena among the world's "ten most interesting environmentalists." Since 1975, she has worked with the people of Ladakh, or "Little Tibet", to find ways of enabling their culture to meet the modern world without sacrificing social and ecological values. For these efforts she was awarded the Right Livelihood Award, or 'Alternative Nobel Prize'. She was awarded the prestigious Goi Peace Prize in 2012.

Neal Gorenflo

Living Locally

Neal Gorenflo is the Executive Director of Shareable, an award-winning nonprofit news outlet, action network, and consultancy focused on the latest innovations in resource sharing. He's an author, speaker, consultant, movement builder, and editor of multiple books including, " Sharing Cities: Activating the Urban Commons." In 2011, he co-founded the Sharing Cities movement, now in over 100 cities worldwide. He helps organizations around the world meet their goals through sharing including the Sharing Economy Association of Japan, Seoul Metropolitan Government, and the city of San Francisco. He's currently blogging a one year life experiment called, The Year of Living Locally, to explore a more coherent, commons-based, and sustainable local lifestyle. As a social entrepreneur, Neal's call to action is simple yet systemic: let's share!

Daniel Christian Wahl

Regenerative Economies

Daniel Christian Wahl originally trained as a biologist and holds degrees in Biology (BSc. Hons., Univ. of Edinburgh), Holistic Science (MSc.,Schumacher College) and Natural Design (PhD., Univ. of Dundee). He was the director of Findhorn College between 2007 and 2010. Daniel lives on Majorca where he helped to set up SMART UIB and works locally and internationally as a consultant, educator and activist. Among his clients have been Ecover, Forum for the Future, Camper, Lush, UNITAR, UK Foresight and many universities. He is on the academic working group of the Global Ecovillage Network and has been linked to GEN for almost 20 years. Daniel has worked closely with Gaia Education sine 2007 and teaches on the the MA in Ecological Design Thinking at Schumacher College. His 2016 book 'Designing Regenerative Cultures' has quickly gained international acclaim, his Blog on Medium is followed by nearly 20k people.

James B. Quilligan

Bioregional Economies

James Quilligan has been an analyst in the field of international economic development since 1975. From 1978-1984, he was a researcher and press secretary for the Independent Commission on International Development Issues, chaired by West German Chancellor Willy Brandt. Since then, Quilligan has served as an advisor and writer for leaders, governments and economic institutions in more than fifty countries. He is presently Managing Director of Economic Democracy Advocates, which promotes equitable and sustainable resource management.

Anja Lyngbaek

Big Picture Activism

Anja Lyngbaek is the Associate Programs Director at Local Futures. She has worked with Local Futures for many years in different capacities, as coordinator of the UK Local Food Programme and the International Economics of Happiness Conference Series and as co-coordinator of the International Alliance for Localization and World Localization Day. Fluent in Spanish, English and Danish, Anja is an articulate spokesperson for localization on several continents. She divides her time between a Mexican ecovillage and a small island in the Danish Archipelago. Anja has a background in Rural Resource Management and Agroforestry, is a passionate food grower and is happiest with her hands in the soil.

Tom Llewellyn

Collective Resilience to Disasters

Tom Llewellyn is a community organizer, consultant, and storyteller promoting people-powered solutions for the common good. He's the strategic partnerships director for Shareable.net, executive producer and host of the award-winning documentary and podcast series "The Response," and the co-editor/author of several books including "Sharing Cities: Activating the Urban Commons"(2018), "The Response: Building Collective Resilience in the Wake of Disasters" (2019), and the just released "Lessons from the First Wave: Resilience in the Age of COVID-19" (2020)
Tom has co-founded several community and sharing based initiatives including: A PLACE for Sustainable Living, Asheville Tool Library, REAL Cooperative (Regenerative Education, Action & Leadership), and the collectively run Critter Cafe.

Matt Oppenheim

Watersheds

Matt Oppenheim, PhD is a Fellow of the Society for Applied Anthropology. He is the author of journal articles, book chapters and magazine articles on educational innovation, diversity, watersheds and ecological communities. Oppenheim has a B.A. in anthropology from U.C. Santa Barbara, an MA in Applied Anthropology from California State University, Long Beach and a PhD in Transformative Learning and Change from the California Institute of Integral Studies. He is a transformative anthropologist, having assisted transformative community processes with the Maya of Guatemala, in public education and with many nonprofits. He has taught anthropology at Pomona College, National University, Devry University, Lewis University, the University of Idaho, in the California State University System, and Central New Mexico Community College. His passion for watershed research and action began in 1991, first researching the Murray Darling Watershed of Australia and then becoming a watershed educator in California. He was the founder of an ecological primary school in Australia and is the author of "To Color a Warrior;" an ecological adventure novel. Currently he is the director of "The Blue Ridge Watershed Institute," an emerging watershed based educational project in the Upper French Broad Watershed in Western North Carolina. He is a thought professor of PROUT (The Progressive Utilization Theory).

Carol Manetta

Worker Coops and Sharing Economy

Carol Manetta is founder and Executive Director for Reap Goodness. Her background is plentiful with variety of experiences starting with teaching and instructional design which includes corporate, nonprofit and government (prisons).

When government officials asked her to work with tribal members in Arizona, she readily complied with programs and instruction developed related to agriculture at their request. After eight years responding to agriculture needs, further research inspired her to change the direction of the organization to natural systems change, developing instruction to guarantee plentiful foods for all on a parched planet.

André Barata

Philosophy of Place

André Barata, a philosopher by training, is a professor at the University of Beira Interior, where he has developed study cycles in the field of political science. He is also the coordinator of the Praxis Center of Philosophy, Politics and Culture. His areas of interest, besides social and political philosophy, are phenomenological and existential thinking as well as the philosophy of degrowth . He has published several essay books, the latest being, "E se parássemos de sobreviver?" ("What if we stopped surviving?") (2018). He writes a monthly essay entitled "Think Slowly" for Jornal Económico in Portugal.

André Vashist

Languages of Local Economies

André Pawan Vashist is a Senior Fellow in Community Economics, Wealth and Wellbeing with Think Upstream in Canada. Through this role, he is weaving people, organizations and regions to embrace a more inclusive and regenerative economies across Southwestern Ontario. As a leader in impact investing, local community economic development, multi-stakeholder collaboration and social innovation, André is working towards a future that just and equitable for people and planet. This has included supporting the development of initiatives like VERGE Capital, Women of Ontario Social Enterprise Network, Carolinian Canada Conservation Impact Bond and Inclusive Economies Network. Beyond that, André is a family member and ecospiritualist who blends these love affairs towards a journey of wholeness.

Alina Siegfried

Systems Change through Storytelling

Alina Siegfried is a freelance writer, story coach and former winner of the New Zealand National Poetry Slam. Under the alias Ali Jacs, she produces and performs spoken word poetry, to inspire, engage, and communicate complex messages. Alina's book on storytelling, narrative, and systems change "A Future Untold: Fixing the World and Ourselves with Authentic Stories, Better Narratives, and Ten New Myths for Humanity" will be released this October.

Isabel Carlisle

Working Bioregionally

Isabel is a communicator, educator and large-scale project organiser. Her experience in the London art world (where her work included writing as an art critic for The Times and curating exhibitions at the Royal Academy) led her to set up and direct the Festival of Muslim Cultures that took place across Britain throughout 2006. Over 120 events in almost every conceivable art form brought audiences into contact with the Muslim world in order to build bridges of understanding between cultures. Isabel moved to South Devon in 2010 and created and led learning programmes for children and young adults with Transition Network. Since 2012 she has trained in Regenerative Development and Design with Regenesis. She co-founded the Bioregional Learning Centre (BLC) in 2017 In order to build collaborations to shift South Devon towards long-term climate resilience. BLC works in and at the intersection of economy, ecology, learning, arts and culture and the gaps in between. The team is currently leading the collective that is making a Doughnut for Devon.

Filipa Costa

Bioregional Economies

Filipa Costa has worked in NGOs for over 25 years on personal and local development programmes in Portugal and other African countries, particularly with groups of young people from vulnerable social contexts. She has training in psychology, art therapy and life coaching and integrates these methodologies as a way to support the integral development of people and their communities. About 3 years ago she joined the Prout Research Institute of Portugal (PRIP) and for the last year she has been involved in the project that PRIP has started, the creation of a development plan for the Cova da Beira region in Portugal, based on the Block Level Planning methodology.

Francisco Dinis

Bioregional Economies

Francisco Dinis is President of the Prout Research Institute of Portugal (PRIP). He has been involved in the creation of two cooperative projects linked to sustainable agriculture and collaborates in the study of regional development for the region of Cova da Beira. He is also co-founder and board member of the BioEco Association, which supports small and medium-sized sustainable agricultural producers in the Beira Interior region of Portugal. He has a background in Agricultural Engineering, and after a visit to the Mondragon network of cooperatives in Spain (2007), he embarked upon a study of Economic Democracy, Resilient Local Economies/Communities, Cooperativism, and Regional Self Sufficiency. Mr. Dines is also an active member of the Ananda Valley eco-village in Covilha, Portugal.

Demeter Russafov

Relief and Sustainable Development

Demeter Russafov is the manager of AMURT's largest relief and sustainable development project in the Western hemisphere, covering a wide range of welfare activities. A native of Bulgaria, he is US-educated and assumed directorship of AMURT Haiti in 2004. His main area of work is in the North West region of Anse Rouge where he directs two large sustainable projects–a sea salt production facility as well as a moringa tree planting project. His work impacts more than 80 villages and has at times employed up to 1600 people in reforestation, soil conservation, relief, and more.

Kayt Pearl

Vocalist / Song Weaver

With a performance style rooted in soul, cultural ecology, and personal growth, Kayt brings an authentic presence to her artistry. Through lyrics, she invites listeners to engage on a deeper level with their own personal as well as universal, evolution. Spending many years as a teaching artist and slam poetry coach to young adults, Kayt highlights the value of the creative process as an important social-emotional learning tool for all ages. She is co-founder of the #Insecurities Performance Project, and former Creative Director at LARC -Literary Arts for Rural Communities a 501c3 based in Sedona, AZ.

You can find her diverse musical collaborations on all streaming platforms. Her independent albums Deep Dialogue and The MoveMeant and other singles are for sale on Bandcamp.

She currently resides in San Juan, Puerto Rico.

Miguel Almeida

Energy Cooperatives

Miguel Almeida graduated in economics in 1995 at Universidade Lusiada de Lisboa.
He worked in Portuguese Banks in Capital and Monetary Markets for 3 years and 8 years in Software Implementation for Financial Instruments and Risk Management in Countries as Portugal, Mozambique, Spain, United Kingdom and Iceland. Was a project Manager in deploying Management Consulting Projects in Angola for 8 years and since 2015 have been Managing Social Economy Portuguese entities, Coopérnico, Cooperativa de Desenvolvimento Sustentável, CRL (Board member since 2017), Cooperativa Integral Minga, CRL (since 2018), A.MOR (since 2019) FESCOOP (Between 2017 and 2018) and Supporting Biovilla strategic management since 2014. Along with consultancy and advisory with other Cooperative and Associations start-ups.

Francisco Ferreira

Solutions to Complex Crises

Francisco Ferreira is an Associate Professor with the Department of Environmental Sciences and
Engineering of the NOVA School of Science and Technology and a researcher in CENSE – Center for Environmental and Sustainability Research. He holds a degree in Environmental Engineering, a master's degree from Virginia Tech, USA and a PhD from NOVA Lisboa. He has been developing work in the areas of air pollution, climate change, and sustainable development. He is also the President of the environmental non-governmental organisation ZERO – Association for the Sustainability of the Earth System.

Roar Bjonnes

Worldview and Local Economies

Roar Bjonnes is the co-founder of Systems Change Alliance, a long-time environmental activist and a writer on ecology and alternative economics, which he terms eco-economics. He was the editor of the American Common Future magazine in the mid-90s, a magazine which featured some of the first articles taking a critical look at the so-called sustainable development model. He is the co-author of the book Growing a New Economy, which outlines the macro-economic framework for an eco-economy and which world-renowned environmentalist Bill McKibben calls "a hopeful account of the possibilities contained in our current crisis."
The old economic story says that we are all dependent on the corporate global economy. Here at Systems Change Alliance, we tell a different tale: that a new world is possible by developing thriving local economies through cooperation and decentralization.
The old system—call it the free market, neo-liberalism, or simply capitalism—has focused on profit above all else. The result has often been devastating on local environments and communities. This trend is about to change. There is simply no other alternative.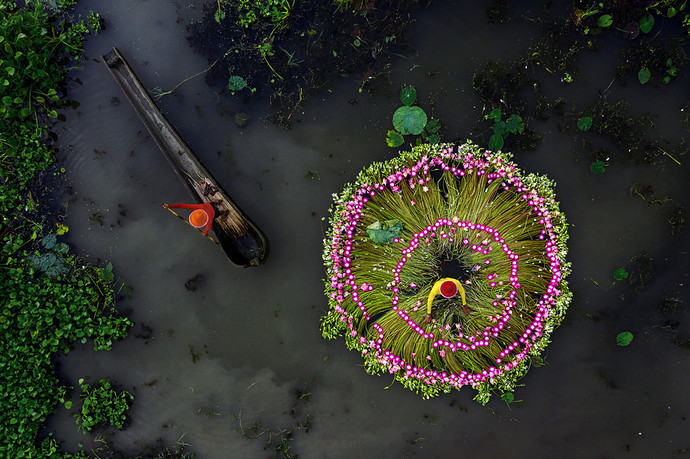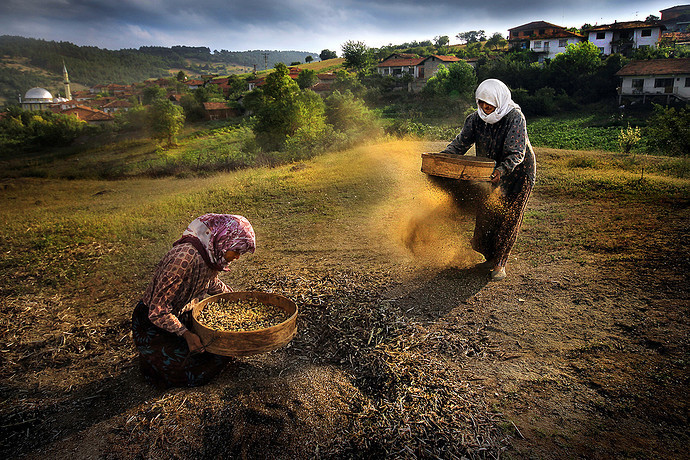 We can no longer depend on far-away "experts" or "market forces" to make important economic, political, social, and environmental decisions for us. It is time local people were empowered to make those decisions for themselves. It is time for cooperation, localization, and economic democracy.
Below the surface of the dominant economic story of competition and accumulation, other economic stories of mutual care and cooperation are alive and well. This conference is about those—often untold—stories.
If you want to learn more about how people are manifesting systems change by creating local economies, and want to share your own experience and ideas in this area, then this conference is for you.
If you or your organization would like to participate as a sponsor of the program, please contact us at: [email protected]
Relief, Survival and Resilience
Wealth and Resource Distribution
Climate Change, Ecology and the Local Economy
 "The world's richest ten percent are responsible for an estimated 47 percent share of global CO2 emissions," writes Florian Zandt at Statista. This is the result of a recent study published in the journal Nature Sustainability. The study focused on how alleviating poverty worldwide would impact carbon emissions. To Reduce Our Carbon Footprint, We Need Another Kind of Extinction Rebellion