The Systems Change Summit

OPTIONAL NETWORKING EVENT
Join Richard Heinberg, Helena Norberg Hodge, Daniel Christian Wahl, James Quilligan, Sohail Inayatullah, Byron Joel and others on how we can create a world beyond "corporate sustainability" and move toward regenerative cultures and needs-based economies.
Speakers
Helena Norberg-Hodge

Localization

Helena Norberg-Hodge is a pioneer of the local economy movement. She is a widely respected analyst of the impact of the global economy and international development on local communities, local economies, and personal identity, and is a leading proponent of 'localization', or decentralization, as a means of countering those impacts. Her most recent book, Local is Our Future: Steps to an Economics of Happiness has been described by author David Korten as a "must read for our time." The Earth Journal counted Helena among the world's "ten most interesting environmentalists." Since 1975, she has worked with the people of Ladakh, or "Little Tibet", to find ways of enabling their culture to meet the modern world without sacrificing social and ecological values. For these efforts she was awarded the Right Livelihood Award, or 'Alternative Nobel Prize'. She was awarded the prestigious Goi Peace Prize in 2012.

Daniel Christian Wahl

Regenerative Economies

Daniel Christian Wahl originally trained as a biologist and holds degrees in Biology (BSc. Hons., Univ. of Edinburgh), Holistic Science (MSc.,Schumacher College) and Natural Design (PhD., Univ. of Dundee). He was the director of Findhorn College between 2007 and 2010. Daniel lives on Majorca where he helped to set up SMART UIB and works locally and internationally as a consultant, educator and activist. Among his clients have been Ecover, Forum for the Future, Camper, Lush, UNITAR, UK Foresight and many universities. He is on the academic working group of the Global Ecovillage Network and has been linked to GEN for almost 20 years. Daniel has worked closely with Gaia Education sine 2007 and teaches on the the MA in Ecological Design Thinking at Schumacher College. His 2016 book 'Designing Regenerative Cultures' has quickly gained international acclaim, his Blog on Medium is followed by nearly 20k people.

James B. Quilligan

Bioregional Economies

James Quilligan has been an analyst in the field of international economic development since 1975. From 1978-1984, he was a researcher and press secretary for the Independent Commission on International Development Issues, chaired by West German Chancellor Willy Brandt. Since then, Quilligan has served as an advisor and writer for leaders, governments and economic institutions in more than fifty countries. He is presently Managing Director of Economic Democracy Advocates, which promotes equitable and sustainable resource management.

Richard Heinberg

Clean Energy Shift

Richard Heinberg is the author of thirteen books, Senior Fellow-in-Residence of the Post Carbon Institute and is regarded as one of the world's foremost advocates for a shift away from our current reliance on fossil fuels. He has authored scores of essays and articles, and delivered hundreds of lectures on energy and climate issues to audiences in 14 countries, addressing policy makers at many levels, from local City Councils to members of the European Parliament. He has been quoted and interviewed countless times for print, television, and radio, and appeared in many film and television documentaries, including Leonardo DiCaprio's 11th Hour. He is a recipient of the M. King Hubbert Award for Excellence in Energy Education, and in 2012 was appointed to His Majesty the King of Bhutan's International Expert Working Group for the New Development Paradigm initiative.

Sohail Inayatullah

Alternative Futures

Sohail Inayatullah, Ph.D., is a researcher at Metafuture.org, an international think-tank focused on creating alternative and preferred futures. Inayatullah has authored and edited thirty books, journal special issues and over 350 journal articles and book chapters, as well as contributed articles to the Oxford Encyclopedia of Peace, the Routledge Encyclopedia of Philosophy, The Macmillan Encyclopedia of the Future and the UNESCO Encyclopedia of Life Support Systems. His most recent book is "Asia 2038: Ten Disruptions that Change Everything".

Clare Politano

Technology as Commons

Clare Politano is a technologist and regenerative strategist dedicated to channeling resources to heal our communities and our planet. As a Core Steward of Terran Collective (terran.io), she focuses on bioregional organizing and building technology for a regenerative future. Clare works on partnerships and product development for open-source project Hylo (Hylo.com), the social coordination platform for a thriving planet. Her wide-ranging skills come from years working with nonprofits, tech companies, and regenerative businesses, including Regen Network, the Center for Science in the Public Interest, and the International Rescue Committee. Clare lives in Ohlone territory in the San Francisco Bay Area bioregion and studied architecture and political science at the University of Virginia.

Emily Kawano

International Solidarity Economy

Emily Kawano is the Coordinator of the United States Solidarity Economy Network, as well as the Co-Director of the Wellspring Cooperative Corporation. Through her work with Wellspring, she is striving to create an engine for new, community-based job creation that will provide job training and entry-level jobs to unemployed and underemployed residents through worker-owned cooperatives. An economist by training, she taught economics at Smiths College and served as the Director of the Center for Popular Economics from 2004 to 2013.

Byron Joel

Permaculture

Byron Joel is an internationally recognized author, media presenter and leader in the field of Ecological-Agriculture. For over 15 years he has worked, consulted, designed and taught across four continents. He has over 1000 hours teaching/presenting on regenerative agriculture in Australia, the USA, Africa and New Zealand. He is the author of numerous articles and has been interviewed as a guest on the world's leading forums including the Sustainable Masterclass Series, Regrarians Talk, Sustainable World Radio, The Permaculture Podcast, The Survival Podcast and more. He also hosts in own podcast, The Octarine Tree, which focuses on the meaningful connection between humanity, ecology and spirit. When not travelling the world like a real Agricultural Indiana Jones, Byron acts as managing consultant for Oak Tree Designs, focusing on the Mediterranean regions of his home nation, Australia, where he advocates for a greater recognition, honoring and implementation of Indigenous Australian land stewarding practices.

Priscella Kinney

Environment and Community Stewardship

Priscella Kinney (She/Her/Hers) (Paiute/Shoshone/Chicana) is originally from the Owens Valley in California, she carries her passion for plants and herbal medicines to Humboldt State University (HSU) where it culminated into a Bachelors of Science in Rangeland Resource Science with a Minor in Native American Studies. Early work led to the civic sector for the local non-profit United Indian Health Services (UIHS); a local Tribal Health Care System in Northern California. Working under the "Food is Good Medicine" Program; a culturally-centered nutritional education program consisting of educational materials on local Indigenous foods aimed to be used by UIHS clients. Priscella's efforts continued by growing organic and affordable food for the local Indigenous communities, WIC (Women, Infant & Children) participants, low-income, Elders & Diabetes Programs within the onsite 1.5 acre organic garden in Arcata, CA. Priscella's hands-on work in decentralized food sovereignty and capacity building has made lasting regenerative pathways at HSU and UIHS.

Priscella also has worked with regional environmental organizations such as Mid Klamath Watershed Council (MKWC), Cultural Fire Management Council (CFMC) and the Nature Conservancy to increase food security and food sovereignty within the Mid to Lower Klamath Foodshed. In 2014, she had the honor and blessing to train in a TREX (Prescribed Fire Training Exchange), earning a certificate in Wildland Fire-fighting and lit prescribed fires in Weych-pues, Yurok Indian Reservation (YIR). Transitioning into local systems change, Priscella began working as a community organizer with the True North Organizing Network working in Eastern Humboldt County. Priscella worked hard to identify leaders and created local actions. Here she worked within the Klamath-Trinity Joint Unified School District to increase base funding for the Local Control and Accountability Plan (LCAP), coordinate youth based media projects and help build community momentum for workforce development strategies in the Eastern Humboldt and adjacent Tribal communities. Currently she works as a Substitute Teacher at Jack Norton Elementary within the KTJUSD school district teaching Kindergarten through 3rd grade, and invigorating the growth at the gardens on campus.

Priscella brings a diverse and unique set of skills in our rural setting along the Lower Klamath River, with intentions of creating, healing and being. She currently lives in the village of Weych-pues with her husband and four children.
Several sessions, friendly to all timezones!
The world is in a deep, systemic crisis, both economically and environmentally. But is the plan for a Great Reset of capitalism as formulated by the World Economic Forum the best way forward? We do not think so.
Therefore we have invited some of the greatest and most prolific activists and thinkers in the world to help us envision a world Beyond the Great Reset. The current economy has largely failed us in creating economic democracy and sustainability. Therefore, we need to look beyond corporate capitalism for answers to worldwide economic inequality and environmental destruction.

But will the WEF agenda achieve what it promises to deliver? Economist Richard Wolff, says the Great Reset is not the kind of alternative we need. Wolff thinks that the current economy has largely failed us in creating economic democracy and sustainability. He suggests looking beyond corporate capitalism for answers.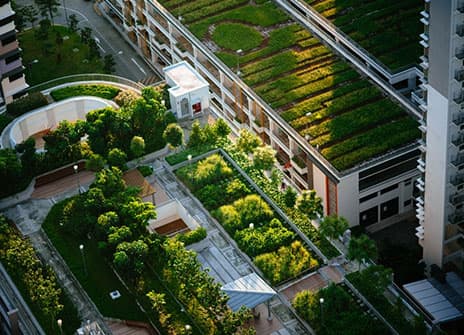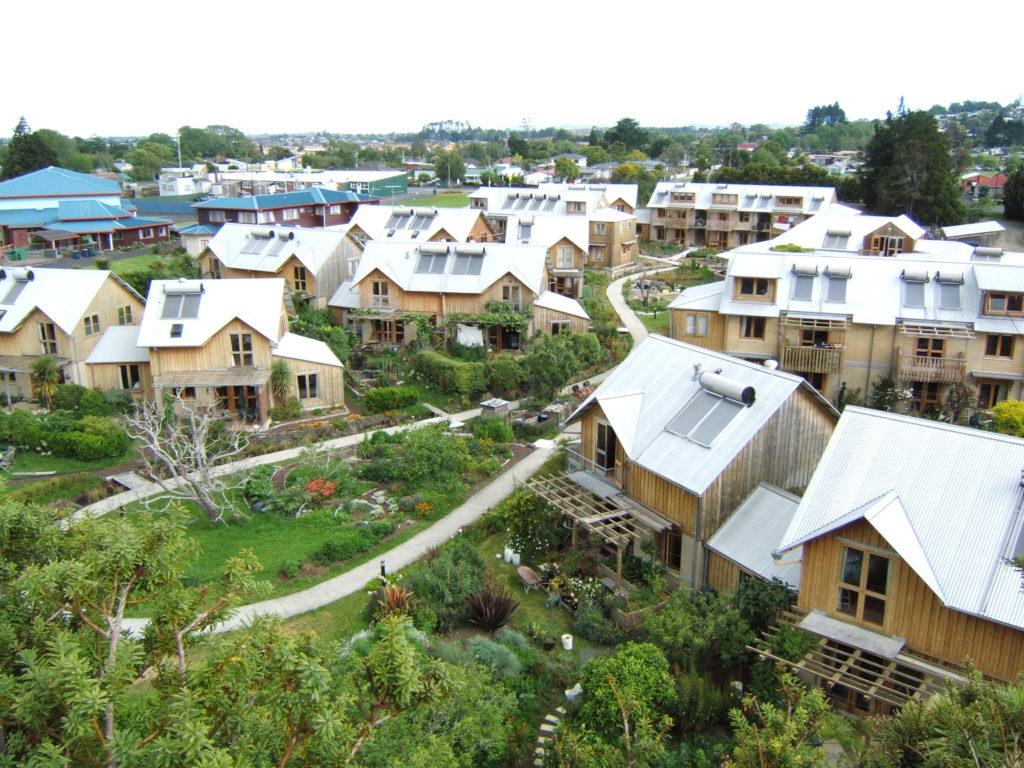 We agree, and we suggest that we need to look beyond a global reset to more structural changes to our economic and environmental policies. Anything less will be just more of the same—reforms without creating fundamental systems change.

Environmental activist Vandana Shiva compares the Great Reset to the Green Revolution, which has not been a sustainable solution to the world's food problems. The new agenda of the WEF will continue to maintain this "extraction machine and the private ownership of life," she writes.

Corporations and governments have indeed been trying to green the planet with sustainable capitalism for the past 40 years, but with mixed results at best. Meanwhile, the systemic crises of economic inequality and environmental destruction have only become more entrenched. It is time we look for deeper solutions.
Discussion and Networking Event
The Discussion and Networking Event has two main objectives:


To produce a systems change manifesto in response to the Davos agenda, together with the speakers and the summit participants. There will be six different rooms: Future Scenarios, Economy, Culture, Environment, Energy and Technology.


For those who want to promote their own project and meet like-minded systems changemakers, there will be parallel networking rooms: speed-networking, free networking and project networking.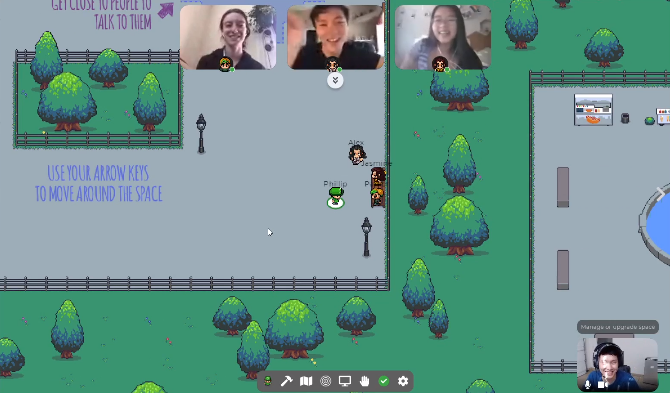 | Session | UTC | Los Angeles Time (UTC -7) | New York Time (UTC -4) | London Time (UTC +1) | Sydney Time (UTC +10) |
| --- | --- | --- | --- | --- | --- |
| Opening address + Helena Norberg-Hodge - Localization | 7:00 - 8:00 AM | 00:00 - 1:00 AM | 3:00 - 4:00 AM | 8:00 - 9:00 AM | 17:00 - 18:00 PM |
| Sohail Inayatullah - Alternative Futures | 8:00 - 8:45 AM | 1:00 - 1:45 AM | 4:00 - 4:45 AM | 9:00 - 9:45 AM | 18:00 - 18:45 PM |
| Byron Joel - Permaculture | 8:45 - 9:30 AM | 1:45 - 2:30 AM | 4:45 - 5:30 AM | 9:45 - 10:30 AM | 18:45 - 19:30 PM |
| Networking (gather.town) | 11:00 AM – 13:00 PM | 4:00 – 6:00 AM | 7:00 – 9:00 AM | 12:00 – 14:00 PM | 21:00 – 23:00 PM |
| Clare Politano - Technology as Commons | 15:00 - 15:45 PM | 8:00 - 8:45 AM | 11:00 - 11:45 AM | 16:00 - 16:45 PM | 1:00 - 1:45 AM (May 16) |
| Daniel Christian Wahl - Regenerative Cultures | 15:45 - 16:30 PM | 8:45 - 9:30 AM | 11:45 AM - 12:30 PM | 16:45 - 17:30 PM | 1:45 - 2:30 AM (May 16) |
| Richard Heinberg - Clean Energy Shift | 16:30 - 17:15 PM | 9:30 - 10:15 AM | 12:30 - 13:15 PM | 17:30 - 18:15 PM | 2:30 - 3:15 AM (May 16) |
| Discussions and Networking (gather.town) | 17:30-19:30 PM | 10:30 AM – 12:30 PM | 13:30 – 15:30 PM | 18:30 – 20:30 PM | 3:30 – 5:30 AM (May 16) |
| James Quilligan - Distibutive Economy | 20:00 - 20:45 PM | 13:00 - 13:45 PM | 16:00 - 16:45 PM | 21:00 - 21:45 PM | 6:00 - 6:45 AM (May 16) |
| Emily Kawano - International Solidarity Economy | 20:45 - 21:30 PM | 13:45 - 14:30 PM | 16:45 - 17:30 PM | 21:45 - 22:30 PM | 6:45 - 7:30 AM (May 16) |
| Priscella Kinney - Environment and Community Stewardship + Closing Address | 21:30 - 22:30 PM | 14:30 - 15:30 PM | 17:30 - 18:30 PM | 22:30 - 23:30 PM | 7:30 - 8:30 AM (May 16) |
| Session | UTC | Los Angeles Time (UTC -7) | New York Time (UTC -4) | London Time (UTC +1) | Sydney Time (UTC +10) |
| --- | --- | --- | --- | --- | --- |
| Opening address + Helena Norberg-Hodge - Localization | 7:00 - 8:00 AM | 00:00 - 1:00 AM | 3:00 - 4:00 AM | 8:00 - 9:00 AM | 17:00 - 18:00 PM |
| Sohail Inayatullah - Alternative Futures | 8:00 - 8:45 AM | 1:00 - 1:45 AM | 4:00 - 4:45 AM | 9:00 - 9:45 AM | 18:00 - 18:45 PM |
| Byron Joel - Permaculture | 8:45 - 9:30 AM | 1:45 - 2:30 AM | 4:45 - 5:30 AM | 9:45 - 10:30 AM | 18:45 - 19:30 PM |
| Networking (gather.town) | 11:00 AM – 13:00 PM | 4:00 – 6:00 AM | 7:00 – 9:00 AM | 12:00 – 14:00 PM | 21:00 – 23:00 PM |
| Clare Politano - Technology as Commons | 15:00 - 15:45 PM | 8:00 - 8:45 AM | 11:00 - 11:45 AM | 16:00 - 16:45 PM | 1:00 - 1:45 AM (May 16) |
| Daniel Christian Wahl - Regenerative Cultures | 15:45 - 16:30 PM | 8:45 - 9:30 AM | 11:45 AM - 12:30 PM | 16:45 - 17:30 PM | 1:45 - 2:30 AM (May 16) |
| Richard Heinberg - Clean Energy Shift | 16:30 - 17:15 PM | 9:30 - 10:15 AM | 12:30 - 13:15 PM | 17:30 - 18:15 PM | 2:30 - 3:15 AM (May 16) |
| Discussions and Networking (gather.town) | 17:30-19:30 PM | 10:30 AM – 12:30 PM | 13:30 – 15:30 PM | 18:30 – 20:30 PM | 3:30 – 5:30 AM (May 16) |
| James Quilligan - Distibutive Economy | 20:00 - 20:45 PM | 13:00 - 13:45 PM | 16:00 - 16:45 PM | 21:00 - 21:45 PM | 6:00 - 6:45 AM (May 16) |
| Emily Kawano - International Solidarity Economy | 20:45 - 21:30 PM | 13:45 - 14:30 PM | 16:45 - 17:30 PM | 21:45 - 22:30 PM | 6:45 - 7:30 AM (May 16) |
| Priscella Kinney - Environment and Community Stewardship + Closing Address | 21:30 - 22:30 PM | 14:30 - 15:30 PM | 17:30 - 18:30 PM | 22:30 - 23:30 PM | 7:30 - 8:30 AM (May 16) |
Limited spaces for networking & discussion event. Reserve your place